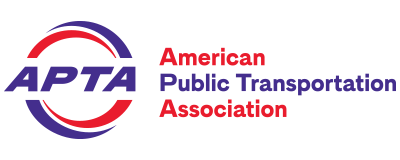 On-Demand Videos
Recorded On: 01/06/2022

Hear from experts at the Federal Transit Administration, Transportation for America, and the Congressional Black Caucus Foundation regarding the massive infusion of Federal funds into the nation's infrastructure and how it can be done in a way that advances diversity, equity, inclusion, and belonging.

Developed an understanding of social equity strategies, policies, best practices to help CEOs and Boards evaluate and improve transportation equity for their disabled communities. Gathered information through online research and interviews with agencies. 

Recorded On: 11/10/2021

Many state and local governments see the months ahead as an opportune time to consider new, forward-looking strategies to help assure the ongoing financial health of public transportation. Come hear how these approaches can be replicated in your own community.

Recorded On: 11/10/2021

Our panel will describe how these new opportunities will translate into projects that bring economic growth, improved equity, and sustainability.

Recorded On: 11/10/2021

Transit agencies have reported an increase in persons experiencing homelessness during the pandemic and are exploring solutions to address their needs. Agencies are engaging their employees and regional stakeholders and partnering with social service and charitable organizations to develop strategies to provide support to those who need them.

Recorded On: 11/10/2021

Transit CEOs are thinking critically about transit public safety and security. Working with their Boards of Directors, employees, and the community, agencies have begun reshaping what transit public safety and security looks like.

Recorded On: 11/10/2021

This session will highlight some of the best practices to work with freight and other host railroads to encourage faster realization of capital projects to increase capacity.

Recorded On: 11/10/2021

Please join us as we hear from our agency peers on successful approaches to workforce hiring and retention challenges that are impacting our industry.

Recorded On: 11/10/2021

Please join us as we kick off the last day of our event with a high energy keynote message from Chef Jeff Henderson.

Register

Member - Free!
Non-member - Free!

Recorded On: 11/10/2021

There's no one formula, but in this session you'll hear from experts on how they are thinking about and planning the ZEB transition, taking into consideration how battery and fuel cell buses and their infrastructure options may progress – all with an eye toward maintaining service and avoiding stranded assets.
| Access Date | Quiz Result | Score | Actions |
| --- | --- | --- | --- |