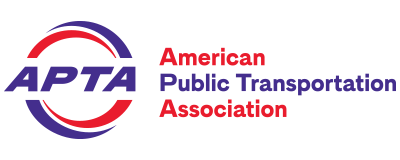 APTA Workshop on the Congressional Earmark Process
Recorded On: 04/06/2021
For the first time in years, constituents may request "earmarked" Congressional spending for specific purposes. On Tuesday, April 6, at 3:00 p.m., APTA will host a Workshop to discuss the new federal earmark processes.
All earmark requests must originate from Members of Congress. If you are interested in a transit earmark, APTA encourages you to work directly with your Representatives as soon as possible to identify potential projects for inclusion in surface transportation legislation or the transportation appropriations bill.
Both the House Committee on Transportation and Infrastructure and the House Committee on Appropriations have announced Congressional earmark processes for their respective bills. To date, neither Senate Democrats nor Republicans have outlined their processes for considering earmarks.
Introductions:
Dorval R. Carter, Jr., Chair, Legislative Committee
Erika Mazza, Vice Chair, Legislative Committee
Paul P. Skoutelas, President and CEO, APTA
Panelists:
Randi Reid, Principal, Kountoupes Denham Carr & Reid
James Reid, Principal, Capitol Hill Policy Group
Dan Renberg, Partner, Arent Fox, LLP
Key:

Complete

Next

Failed

Available

Locked
APTA Workshop on the Congressional Earmark Process
04/06/2021 at 3:00 PM (EDT) | 45 minutes
04/06/2021 at 3:00 PM (EDT) | 45 minutes
10 Questions
Please take a moment to provide your feedback through our survey. Your response is important to us and will help us as we provide valuable content for our members.