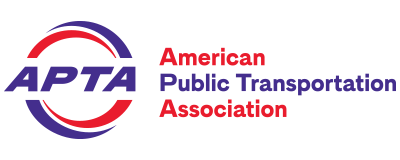 Equity in Transit
Register

Member - Free!
Non-member - Free!
APTA promotes an inclusive culture that supports and celebrates the unique attributes and perspectives of its individual members, allowing each and every person to make their fullest contribution to the industry. APTA defines diversity as the inclusion of differences and similarities from all categories of members and covers such areas as disability, gender, gender identity and sexual orientation, age, ethnicity, race and geographic origin, size of transit property or business member organization, all of which contribute to the fulfillment of APTA's mission. These inspiring and informative sessions are a must watch for anyone committed to racial equity in the transit industry.
Key:

Complete

Next

Failed

Available

Locked
TRANScend: Critical Conversations for the Year Ahead (2020) - Keynote Address
Recorded 10/22/2020
Recorded 10/22/2020
Eddie S. Glaude Jr. is the James S. McDonnell Distinguished University Professor and chair of African American Studies at Princeton University. He is the former president of the American Academy of Religion, the largest professional organization of scholars of religion in the world. He is the author of several important books on African American religion and philosophy, including An Uncommon Faith: A Pragmatic Approach to the Study of African American Religion and Democracy in Black: How Race Still Enslaves the American Soul, which has been described as "one of the most imaginative, daring books of the twenty-first century."
TRANScend (2020) - How Can the Industry Put Social and Racial Equity and Inclusion at the Forefront?
Recorded 10/22/2020
Mobility Conference (2021) - Keynote Address
Recorded 03/16/2021
Recorded 03/16/2021
Dr. Kira Hudson Banks, Associate Professor, Saint Louis University, has been working to support individuals and groups to understand themselves, others, and systems of oppression for over 20 years. Her teaching, research, and community involvement is rooted in the values of Black Psychology, which uplifts the interconnectedness and resilience of people and rejects an individual and deficit approach. Her keynote address will help us understand the important role that the transit industry plays in creating a more just and equitable society. Sponsored by BYD - Build Your Dreams