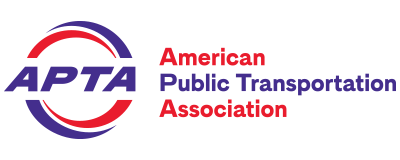 The Battle for Transit Equity for Persons with Disabilities: Finishing What We Started (Leadership APTA)
Develops an understanding of social equity strategies, policies, best practices to help CEOs and Boards evaluate and improve transportation equity for their disabled communities. Gathers information through online research and interviews with agencies.
Provide a common understanding of social equity issues for disabled persons using fixed route services.
Conduct research and interviews to identify best practices that support new/expanded equity related policies and practices related to the removal of transit related barriers to true mobility for disabled persons.
Outcomes: Provide recommendations and options to increase social equity for disabled riders, including the removal of social, emotional, and physical barriers to using transit services. Set a longer-term outcome of transitioning paratransit-only riders to fixed route services due to greater accessibility and the removal of barriers to using the services.
Project Team:
Linneth Riley-Hall (Sound Transit)
Heather Sobush (PSTA)
Randy Johnson (Access Services)
Ken Middleton (Jacksonville Transportation Authority)
Key:

Complete

Next

Failed

Available

Locked