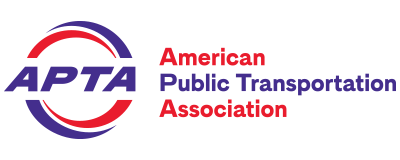 The Race Towards a Zero Emission Bus Fleet: California Clean Air Policy Impacts on Transit Agencies and ZEB Manufacturers (ELP)
In 2018, the California Air Resources Board (CARB) adopted the Innovative Clean Transit (ICT) Regulation, amending the California Code of Regulations to include requirements for evolving California transit bus fleets to zero-emission technologies by 2040. Zero Emission Bus (ZEB) Rollout plans for large agencies were submitted by June 2020, and small transit agencies are required to complete and submit their rollout plans by June 2023. As all agencies move further into the transition to meet purchase requirements, coordination and partnerships during this time are critical for making meaningful progress. For transit agencies across the state, meeting these goals requires a massive overhaul of their fleet, coordination with municipalities and utilities to implement the necessary supporting infrastructure en-route and at operations and maintenance (O&M) facilities, and identifying funding sources to implement the change. This is large enough of a challenge for any one agency on its own, but what about several agencies working toward this goal simultaneously? What is the expected surge in demand and do manufacturers have the capacity to meet the demand, especially considering existing supply chain issues?
Through surveys and interviews we explore the impacts of the ICT Regulation on ZEB manufacturers, their output capacities, and production challenges. In a case study of seven transit agencies across California, we also glean insights on expected demand through a review of fleet sizes, fleet replacement plans, and fleet replacement ratios for fixed-route bus only. Lastly, we review additional constraints and challenges agencies face transitioning to ZEB fleets. Combined, the analysis will help identify gaps in the support available for the transit industry, including bus manufacturers, to work towards meeting the ICT Regulation purchase requirements.
Presenters:
Giovanni DiDomenico, Kiewit
Paulina Ruiz, Foothill Transit
Rebecca Santiago, HDR
Denise Sifford, Orange County Transportation Authority
Key:

Complete

Next

Failed

Available

Locked