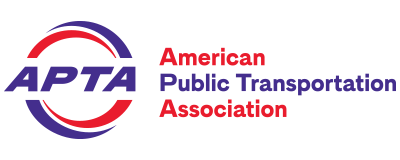 APTA-UITP Rail Conference - All 2021 Sessions
Register

Member - $196
Non-member - $396
The APTA UITP Rail Conference is the one stop shop for all those involved in the rail sector!
As we look to the future following the pandemic, now is the time to focus on the next chapter for our sector. It is the perfect time to get up to speed with the latest developments, inside stories and innovations revolutionising the rail sector. Whether you are working at the operational or strategic level you can benefit from the knowledge and best examples from national and international experts. Sessions will explore urban, commuter, high-speed, and intercity rail modes. During the two-day virtual technical conference, you can join high-energy sessions on technology, operations, safety & security, planning, finance, capital projects, workforce development, diversity and inclusion, and more.
Take this unique opportunity to learn from industry leaders, participate in interactive live discussions, network with your peers, discover the latest products and services and gain a global perspective on the future of rail.
Purchasing this package will give you access to all recordings. To access individual recordings, please see individual products.